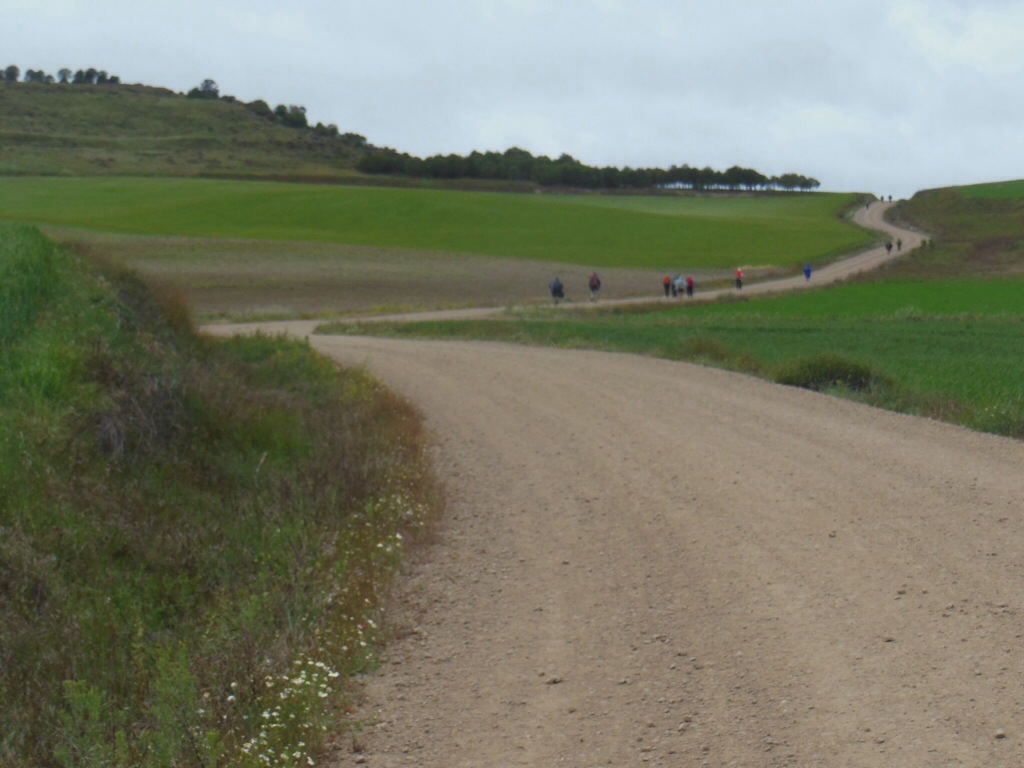 We slept last night in Carrion de los Condes in an albergue provided by the Hijos de San Vicente de Pablo. The sisters were lovely, warm and welcoming and highly huggable. They offered an oracion in their chapel last evening that included this composition. I offer it to you in the sisters' charming translation:
EXPERIENCES ON THE ROAD
The Camino de Santiago is considered a WAY INSIDE, especially for those, who do it for religious reasons. For this reason there are prayers performed during the course of what is considered the Way of Life:
*Look hear, breath deeply, find tracks and wonders contact with nature, the peoples and their people, art history, the other pilgrims the hospitaleros That's the beauty!, Something unique! footprints
Creator
*Enjoy the silence, solitude, seeking look. Pilgrim, Friend and Companion: Jesus walks with you. He is "WAY TRUTH AND LIFE". Sit by the slowly…
*Read his word carries inside yourself and ruminating a passage along your way alo. Jesus offers what you get in the way, what you carry in your heart, you're looking crave, talk to your loved ones, for those who suffer … We hear each other, share the word.
*Eat your bread of life the Eucharist
*Arise with joy, pilgrim march back to "home" now begins for you the true way, the daily life, consider what you have experienced and live in gratitude on the road … The road has operated profound changes in you, live with the right and necessary, greets and smiles, serves shares help.
I think their translation is spot on, and I will carry it with me on the Way.