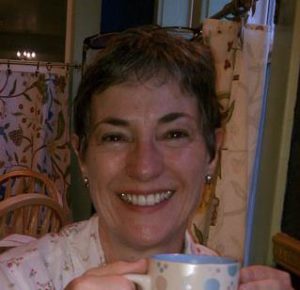 Here's where, if I were selling you my services, I'd tell you how I can help you. I write, I'm an amateur artist, I coach and I facilitate. That's all I know.
If you've found me through Facebook, word of mouth, or a guest post, here are maybe a few things I'd like you to know about me:
My stuff may feel anti-religious. I love Jesus and I go to church. I'm married to an Episcopal priest. However, not telling the truth about my experience doesn't seem to be an option any longer.
2. I'm 59 years old and I live in Bend, Oregon with the aforementioned husband, with whom I walked the Camino de Santiago in 2014.
3. I'm glad you're here. If you'd like to subscribe to my weekly posts, visit the blog page and sign up!